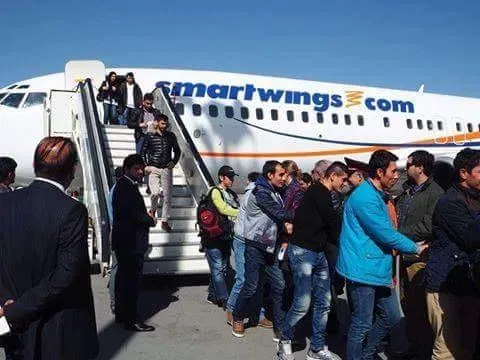 Deported from Germany, 26 Afghans on Wednesday arrived in Kabul on a special flight.
A German-based media outlet DPI) reported that deportation of illegal Afghans was started in 2016 and this was the 35th time illegal Afghans were sent back home.
It said 26 Afghans arrived in Kabul at 7:00am through a special flight.
According to the German Ministry of Interior Affairs, about 963 Afghans who sought asylum in Germany, have been deported back to Afghanistan so far.