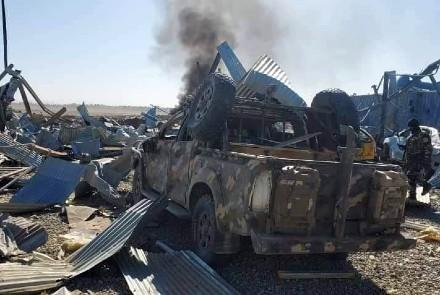 The attack happened in Daman district in the southern province of Kandahar on Saturday.
An establishment belonged to the National Directorate of Security (NDS) was attacked by a group of armed men on Saturday morning, an attack that ended shortly after it started, security officials said.
The attack happened on an NDS facility in Daman district in the southern province of Kandahar, said Farid Mashal, the security officer of Kandahar Police Headquarters.
He said the attack started with a car bomb explosion, followed by gunfight by three attackers who were killed half an hour after fighting with security forces.
Mashal said the attack left no casualties to the security forces. However, a source said that two people were wounded in the attack.
The attack happened on the same day with explosions in Kabul and Baghlan provinces that also targeted security forces.
Meanwhile, two police force members were killed in an attack by unknown armed men in the city of Jalalabad in the eastern province of Nangarhar on Saturday afternoon, according to sources.
The increase in violence comes amidst peace talks between negotiators from the Islamic Republic of Afghanistan and the Taliban in Doha.