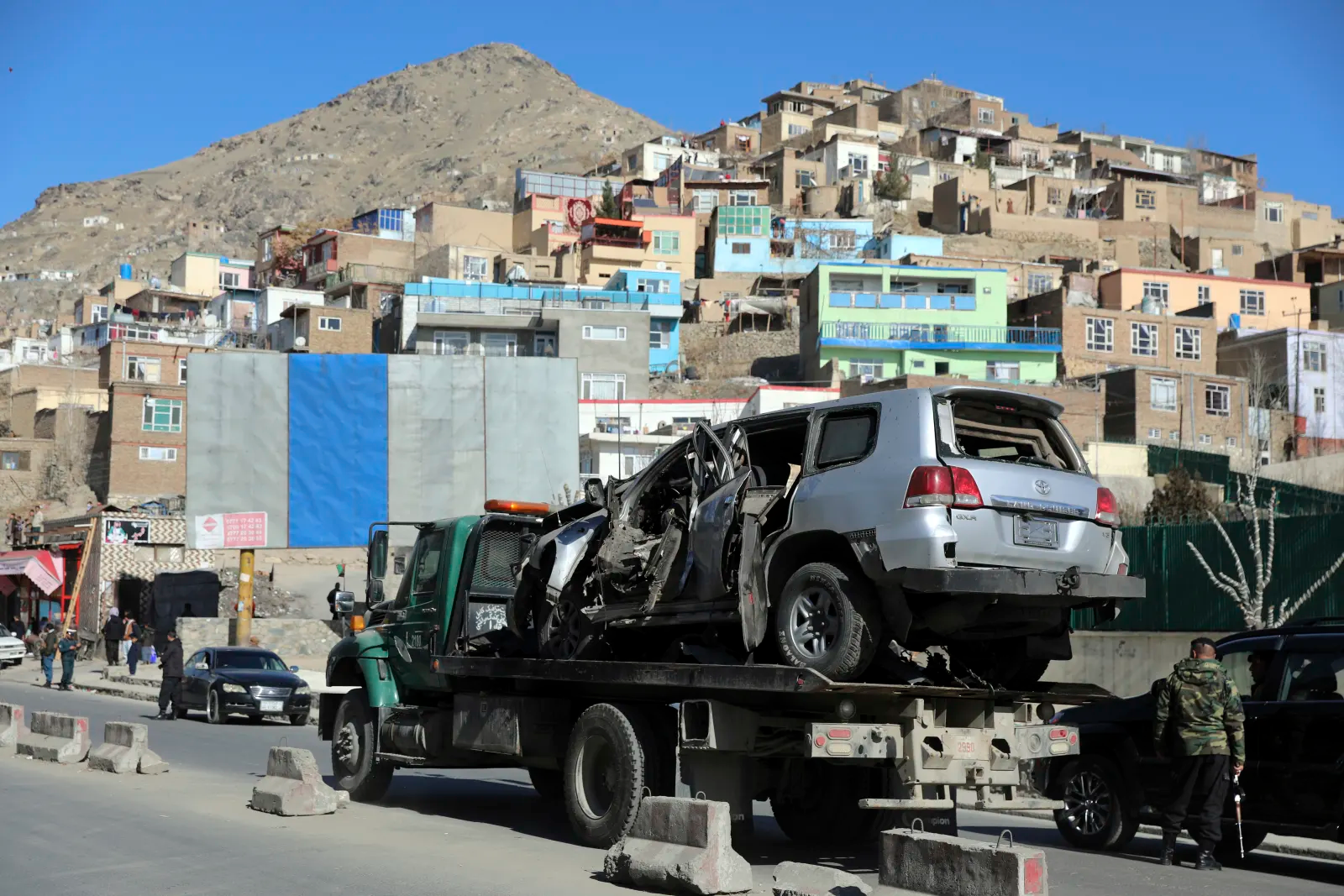 Gunmen shot dead two female Afghan judges working for the Supreme Court in an ambush in the country's capital on Sunday, officials said, an attack that the top US envoy in Kabul blamed on the Taliban.
Violence has surged across Afghanistan in recent months despite ongoing peace talks between the Taliban and government – especially in Kabul, where a new trend of targeted killings aimed at high-profile figures has sown fear.
The spate of almost daily unclaimed killings is thought to be largely the work of the Taliban, possibly part of a chilling new campaign to silence liberal voices ahead of any power-sharing negotiations.
Many of the attacks appear aimed at removing advocates of a liberal society at odds with the conservative religious creed espoused by the militants. The killings are suspected of being a concerted effort to cow ideological opponents ahead of any talks to find a political settlement.
"The Taliban have two major problems: one is the media and the second is a vibrant civil society," said a Kabul journalist who has to change his route into work every day to avoid detection. "Therefore, the Taliban want to tackle them."
The Taliban officially deny involvement in the attacks, which have included street shootings and the placement of magnetic "sticky" bombs on victims' cars.
Yet some commanders admitted that they considered prominent liberals a target.
"All those killed were standing with the occupation," said one junior commander called Mujahid Rahaman. "Afghan journalists and civil society are evil. They are dancing for the occupation of Afghanistan, misguiding Afghans and spreading secularism. They must stop urgently," he said. The killings are thought to include a tangle of copycat attacks, personal disputes and assaults by other groups, officials and diplomats believe, but most are directed by the Taliban.
Saad Mohseni, whose prominent Moby media group has lost 11 journalists in the past five years, said the current campaign was an escalation of a long-standing Taliban tactic.
"They intimidate people, their critics, and they get rid of more moderate voices. It also gives people the sense that the state cannot protect you whereas we can, and it builds pressure on the government to make concessions when it comes to peace talks." he said.
The killings bear grim echoes of earlier phases in the country's four-decade war when intellectuals and liberals were also snuffed out by conservatives wanting to control society.
Appeals to the Taliban to impose a ceasefire as part of stumbling peace talks with the Afghan government have so far been rejected.
The Islamic State group has also claimed responsibility for multiple attacks in the capital in recent months, including on educational institutions that killed 50 people, most of them students. IS has claimed responsibility for casualty-free rocket attacks in December targeting the major US base in Afghanistan.
The violence comes as the representatives of the Taliban and the Afghan government earlier this month resumed peace talks in Qatar. However, the negotiations were off to a slow start as the insurgents continue their attacks on Afghan government forces while keeping their promise not to attack US and NATO troops.
The stop-and-go talks are aimed at ending decades of relentless conflict.
There has also been growing doubt lately over a US-Taliban deal brokered by outgoing President Donald Trump's administration last year. Under the deal, an accelerated withdrawal of US troops ordered by Trump means that just 2500 American soldiers will still be in Afghanistan when President-elect Joe Biden takes office on January 20.