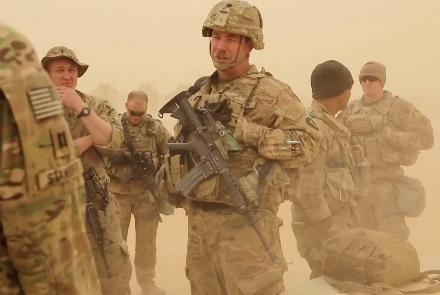 The Defense Ministry says Afghan forces are conducting almost all operations independently.
The Afghan government on Saturday said the reduction in the number of US forces in Afghanistan will not leave negative impacts on the overall security situation in the country.
The Defense Ministry said the Afghan National Security and Defense Forces (ANDSF) have achieved the ability to confront insurgents on the battlefields independently.
"The reduction in the US forces number will not leave any significant impacts on the war in Afghanistan," said Rahmatullah Andar, spokesman for the National Security Council (NSC).
"The brave members of the Afghan security and defense forces are carrying nearly 100 percent of counterterrorism operations on their own. They have the required capabilities for ground and air operations," the Defense Ministry spokesman Rohullah Ahmadzai said.
The US Department of Defense in a statement on Saturday confirmed that the number of US forces in Afghanistan has reached 2,500 as directed by President Donald Trump.
"Today, the United States is closer than ever to ending nearly two decades of war and welcoming in an Afghan-owned, Afghan-led peace process to achieve a political settlement and a permanent and comprehensive ceasefire," the statement said quoting US Acting Defense Secretary Christopher Miller.
US officials have also said that Washington plans to manage its plans about reducing the number of US forces in Afghanistan to zero by May, but Washington has clarified that a further drawdown will be conditions-based.
"With a force of 2,500, commanders have what they need to keep America, our people and our interests safe," Miller said. "Working alongside our NATO allies and partners, the United States will continue to execute both our counterterrorism mission and the train, advise and assist mission in support of Afghan Security Forces working to secure peace in their country."
Trump has long called for troops to come home and has criticized US interventions abroad.
Referring to the drawdown of US forces in Afghanistan, a NATO official said "NATO's position has not changed and that "we are carrying out our train/advise/assist mission in its current configuration, with a Headquarters in Kabul and four regional commands."
"We are helping the Afghan security forces in their efforts towards lasting peace, and ensuring that Afghanistan never again becomes a safe haven for international terrorism. NATO continues to support the Afghan peace process, and as part of the peace process, we stand ready to further adjust our presence, in line with our conditions-based approach. In the months ahead, we will continue to assess our presence based on conditions on the ground," the NATO official told TOLOnews.
Meanwhile, Gen. Sharif Yaftali, former chief of army staff said that a hasty reduction will have severe repercussions.
"They (US) should abide by its commitments to Afghan security and defense forces and provide them logistical, financial and economic support. They should also provide air support if needed so that peace can prevail in Afghanistan," Yaftali said.
"As long as a country does not stand on its own feet and feel responsible, it is always the enemy's prey. This will be good if they withdraw today," said military analyst Atiqullah Amarkhil.