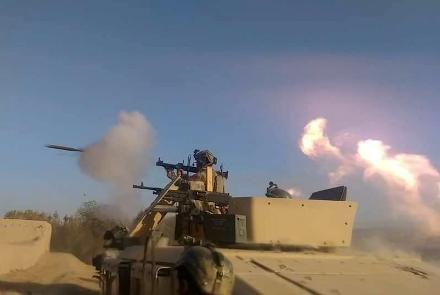 But security sources said that "at least 24 security force members" were killed in Taliban attacks in Kunduz.
At least four security forces members and 15 Taliban were killed in clashes in the northern province of Kunduz on Monday night, the Ministry of Defense (MoD) said in a statement.
The clashes took place in Dasht-e-Archi district and the Bagh-e-Sherkat area of Kunduzy city. The Taliban attacked a security outpost from several directions, the MoD said, adding that the Taliban's attacks were pushed back by security forces.
"12 other Taliban were also wounded in the clashes," the statement said.
But security sources said that during the Taliban attack on security outposts in Dasht-e-Archi, 12 ANA soldiers and four public uprising forces were killed and two others were wounded.
The sources also said that eight other ANA soldiers were killed and three others were wounded in the Bagh-e-Sherkat area during the clashes.
However, the Taliban has not yet commented on the clashes.