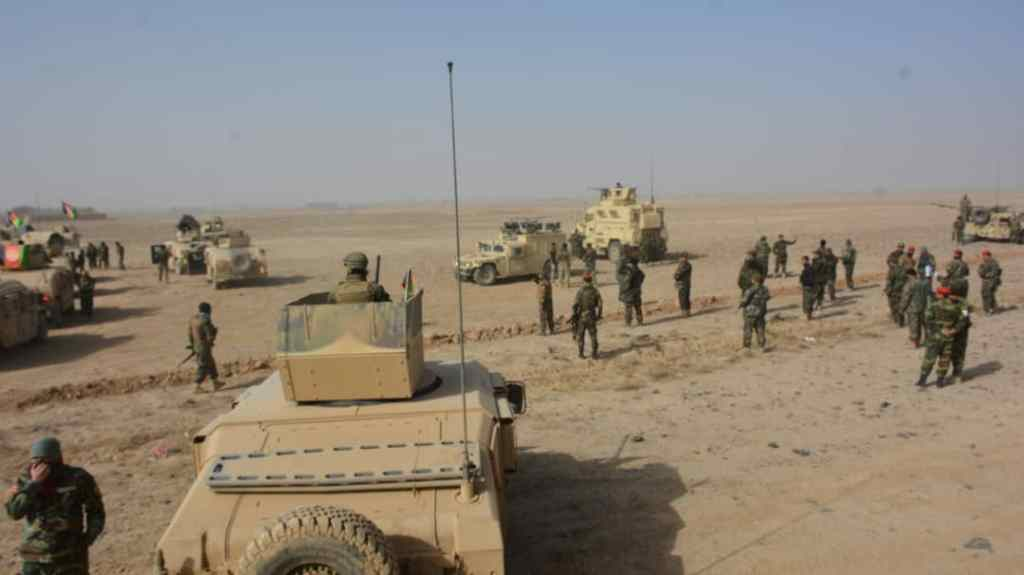 At least 38 militants have been killed in a security operation in the Arghandab district of southern Kandahar province.
Khwaja Yahya Alvi, a spokesman for the 205th Atal Military Corps, told Pajhwok Afghan News dozens of insurgents, who planned to attack security check-posts, were beaten back.
He said two areas of the district — Shyoon and Baber– were cleared of militants as a result of an operation that was still ongoing.
According to Alvi, a huge quantity of weapons, five hideouts and two bunkers of the rebels were destroyed. Seventeen landmines, planted by militants in Shyoon area, were defused.
An air and ground operation has been underway in Arghandab since Saturday and blasts and gunfire could be heard even in the district centre.