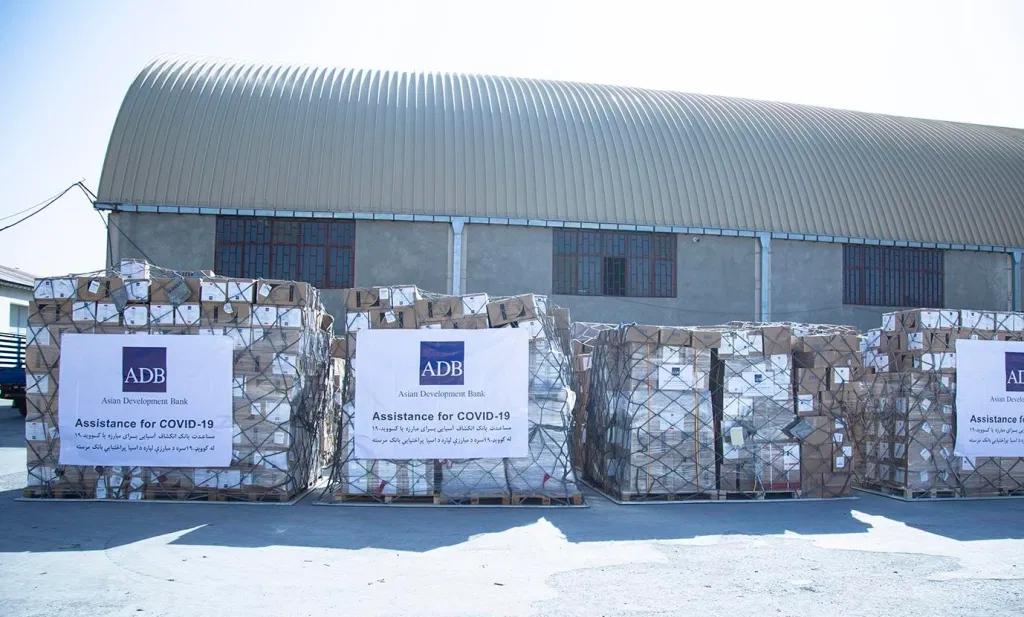 The Asian Development Bank (ADB) has handed over to the Ministry of Public Health a fourth batch of personal protective equipment (PPEs) worth more than $187,000 to help the country combat the coronavirus disease (COVID-19) pandemic.
The consignment, along with three earlier batches delivered in July, October, and November 2020, will help safeguard frontline health workers. They will be distributed to medical centers across Afghanistan.
"The support provided contains important equipment that will help frontline medical workers treat patients and reduce the risks of being infected." Narendra Singru, ADB country director said in a statement.
The support was financed through a $2.73 million grant under ADB's technical assistance on regional support to address COVID-19. The grant finances the procurement of urgently needed PPEs including masks, antiseptics, and other medical equipment.
ADB has previously donated three batches of the protective tools to the Ministry of Public Health.