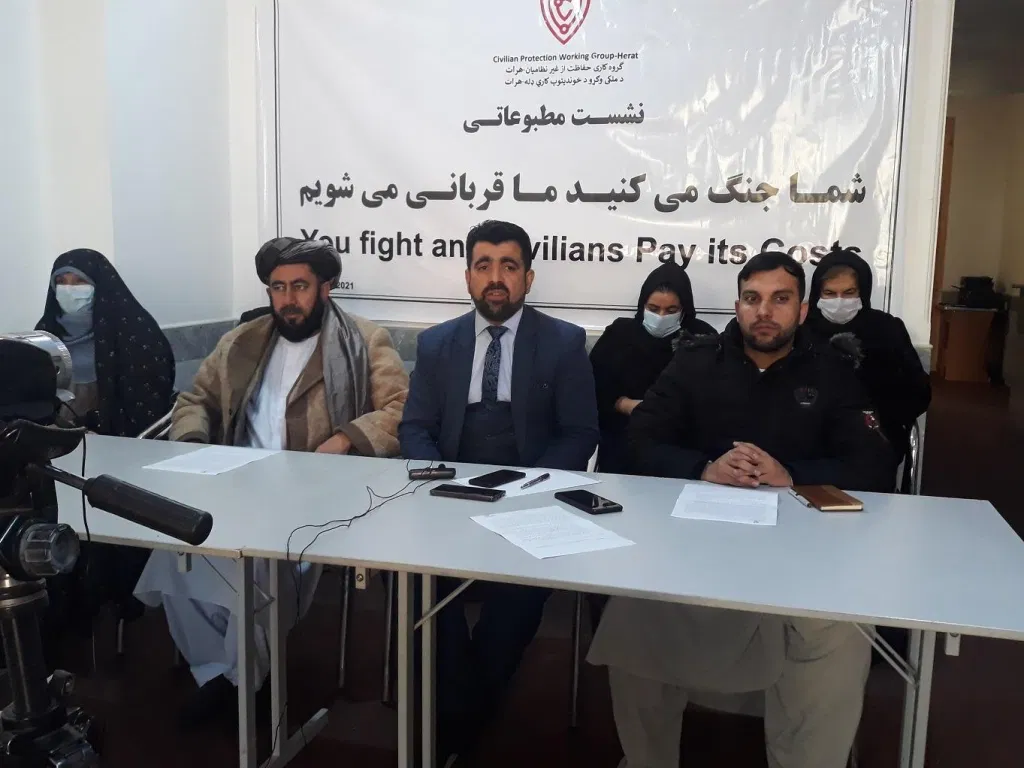 The Civilian Protection Working Group (CPWG) on Sunday expressed concern over increasing civilian casualties in the conflict in western Herat province, saying thousands of families would be forced to leave their homes if the situation did not improve.
CPWG figures show 24 civilians have been killed and more than 50 others injured only in face to face clashes between Taliban and Afghan forces during the last two months.
In November and October, in Herat province alone 10 civilians were killed in face to face battles.
Malang Burhani, head of a public council associated with CPWG in Herat, told a news conference today that these casualties occurred in Kahsan, Gulran, Oba, Pashton Zarghon, Kushk Kohna, Karukh, Shindand and Ghorian districts of the province.
Besides civilian casualties, residential houses, shops and farmland were also seriously damaged during the war, he added.
"The conflict has intensified and people are suffering more damage to their houses as buildings have been turned into trenches, particularly in districts where gun-battles have been shifted from deserts to residential areas," he said, adding that casualties associated with crimes were not included in the figures.
Sayed Ashraf Sadat, head of CPWG, also said that the conflict sides had been using residential areas as their bastions since 2020.
He expressed concern over using civilian areas as trenches and said that the situation had put people at great trouble.
"The violence has reached the most brutal level in Afghanistan and civilians are falling victims to it, some say that militants use civilians as shield and the Afghan people can no longer bear this situation, they are in worst situation," he said.
He said that people would be forced to leave their houses and displace to cities if the situation continued.
Sadat said a commission of CPWG was created in 207th Zafar Military Corps in Herat province and efforts would be made to ensure the warring sides follow war rules.
Sayed Subhan Rastgar, a CPWG member, said that UNAMA report also showed that 2,117 civilians were killed and 3,822 others wounded since January 2020.
Civilian casualties caused by the conflict are said to be much higher compared to documented figures as incidents happening in rural areas most often go unreported due to no media access there.