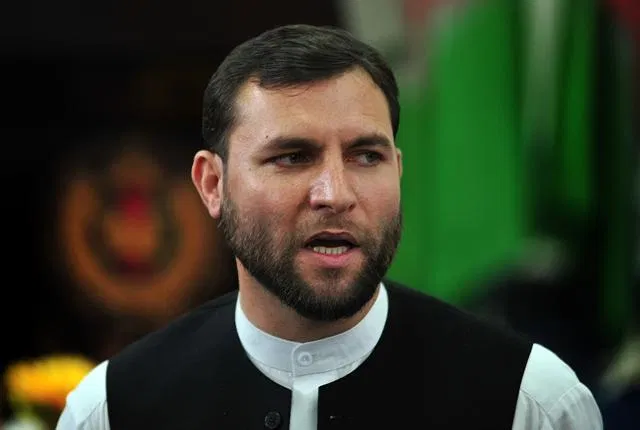 Three soldiers were wounded in an attack of militants on a convoy of Nangarhar governor in Haska Mina district of the province on Thursday, officials said.
Nangarhar governor, Ziaulhaq Amarkhel visited Chodri area of Haska Mina district of Nangarhar province to inaugurate a mosque in the area today morning, but he came under an armed attack while returning.
Governor's spokesman, Attaullah Khogyani, told Pajhwok Afghan News that they had passed from the area when militants opened fired on them but no one was hurt in the incident.
However, a credible source in Nangarhar province who wished to go unnamed, said that one soldier was wounded in the incident.
An official in Haska Mina district said that two soldiers were wounded in the attack.
On the other hand, a tribal elder in the area, Omar Ghorzang, said that the convoy of the governor was moving from Chodri area to the district center when attacked from the top of mountains.
He said that the clash between Afghan forces and the Taliban continued for 10 minutes during which three soldiers wounded.
One of the wounded is a bodyguard of education director, another is the body guard of public health director and the third one is a Special Unit personnel who is said to be killed, he said.
Taliban did not comment on the incident so far.
Chodri is an area in Haska Mina district where around 100 people suffered casualties in an explosion last year. The government reconstructed the mosque.