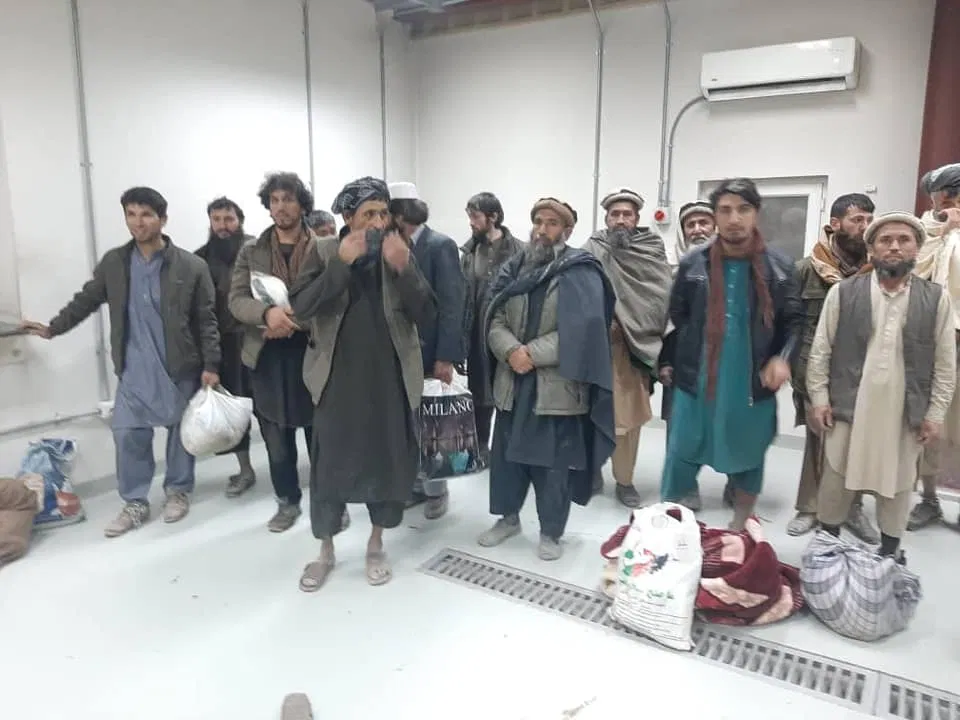 The Ministry of Defense said on Thursday that 32 people including 20 civilians, were released from a Taliban prison in northern Baghlan province during a special operation by the commandos force.
A statement from the Ministry of Defense said that the men were rescued from a Taliban prison in Dand Shahabuddin area of Baghlan province during a commando force operation on Thursday.
The rescued people include 12 security forces and 20 civilians, the statement said, adding that three armed Taliban insurgents were arrested during the operation.
The Taliban have not yet commented on the incident.
This comes as 22 people, including 15 civilians were released during a commando forces operation in Logar province about a month ago.